Experience Tommy Nilsson's extensive and unique voice in some of Sweden's most beautiful churches! Of course, all the most popular songs are heard En dag (One Day), Öppna din dörr (Open your door), Allt som jag känner (Everything I know), Dina färger var blå (Your colors were blue), Amelia and several others. Also a number of hand-picked gold grains from Tommy's huge catalog that fits nicely into the unique church environment.
"Singing in churches is always an experience. The beautiful sound and the unique environment create a mood that one can not experience in other rooms"
In the spring of 2019 Tommy Nilsson toured in crowded churches around the country and in the spring of 2020, it is time for no less than 34 cities to experience Tommy Nilsson's unique voice and beloved songs in uniquely beautiful churches. From Kiruna in the north to Ystad in the south with stops in both major cities (Stockholm, Gothenburg, Malmö) and countryside.
For decades, Tommy has been one of Sweden's most popular artists and has participated in numerous TV appearances (Så mycket bättre, Melodifestivalen, The Star of the Stars, Bingolotto, galas of various kinds etc etc) and touring productions such as Diggiloo and Christmas Night.
During the spring tour, Tommy brings with him the best possible accompaniment in pianist Sven-Gunnar Peterson and an angelic choir also participates, usually linked to the respective church congregation.
Ticket sales via Nortic.
Organizer: Monarch Music.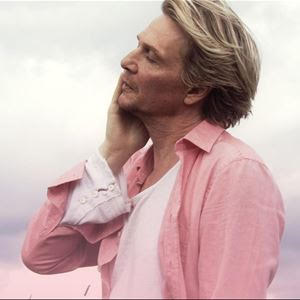 Date/Time
| Date | Time | Arena/Place |
| --- | --- | --- |
| Thursday March the 5th 2020 | 07:00 PM | Cassels concert hall Grängesberg |
Contact information
Phonenumber (Booking): +46 0771 62 62 62
E-mail: info@visitdalarna.se
Good to know
Price information: Ordinary ticket: 395 SEK.